Mobile Feedback Solution
Web-App, iOS, Android
Opinion Shoppers is the least intrusive feedback solution on the market! In fact:
-  No App to install, No long URL, an No code string! Yeah, you know those at the end of your receipts!
-  Just go to Oshoppers.co, click on the Check-in icon, our Google Map API will locate your business, and display the survey pertaining to your business in a user-friendly and fun format!
- No need for merchants to create a survey! A survey specific to your line of business will instantly be loaded! We have customized 100 surveys to match different lines of business (stadium, supermarket, bakery, restaurant…)! But if you want to create a different survey for every single day of the week, you can, and it's very easy!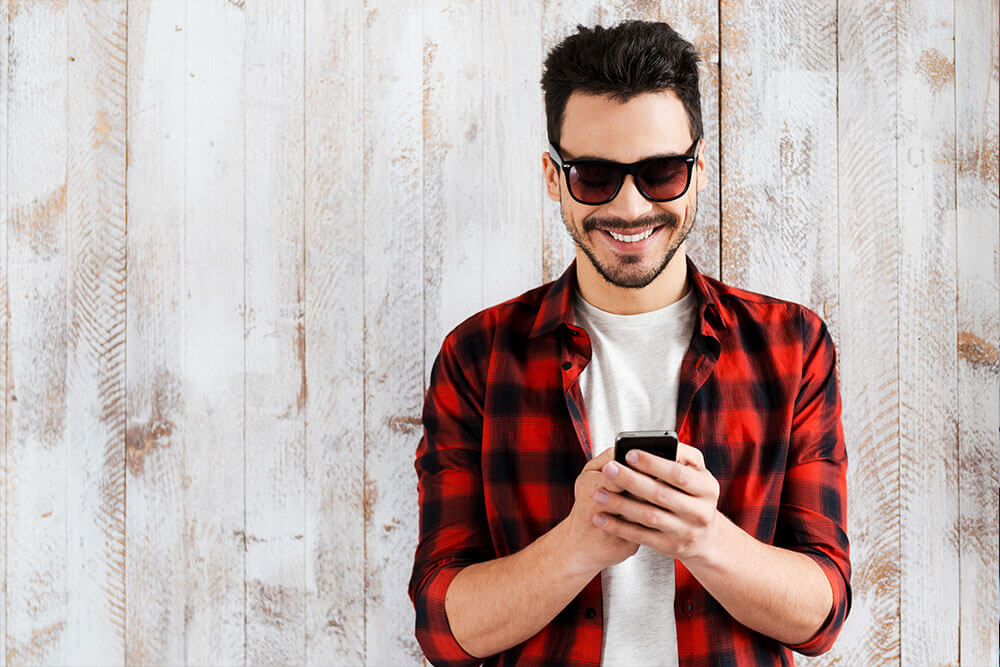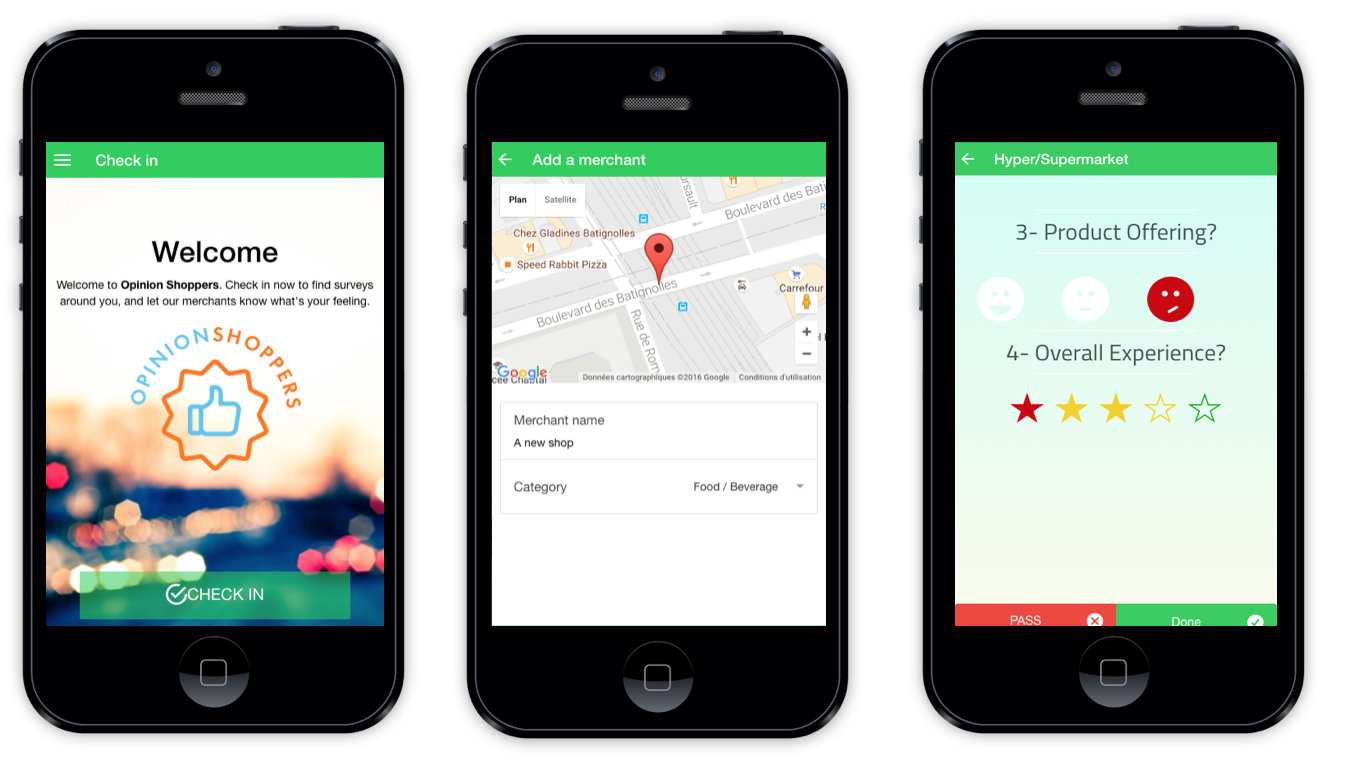 Payment Terminals
Clover, Ingenico, Verifone, AEVI
Opinion Shoppers is Available on Clover Stations, Ingenico Telium Tetra, Verifone Carbon, and AEVI Albert!
Thru the Payment Terminals , Opinion Shoppers offers an innovative, powerful, yet simple way for merchants to gather Customer Ratings and Feedback on the Point of Sales (POS), measuring various aspects of the shopping experience (Cleanliness, Helpfulness, Product mix, Food Quality…).
Our payment terminals solution can be seamlessly combined with our Mobile Solution for more in-depth feedback while building an engaged community of customers for future research.
Are you a large retailer or a chain? Please please contact us for a tailored solution. Our current offering/pricing stated above only applies to small and medium businesses.